ProxyScrape Premium

Datacenter proxies and features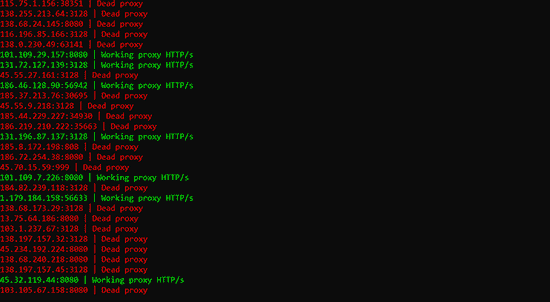 You are tired of getting bad proxies
You are always getting bad, barely working proxies from free proxy list websites. The proxies are blocked from your favorite sites, are very slow, and die almost immediately after checking them.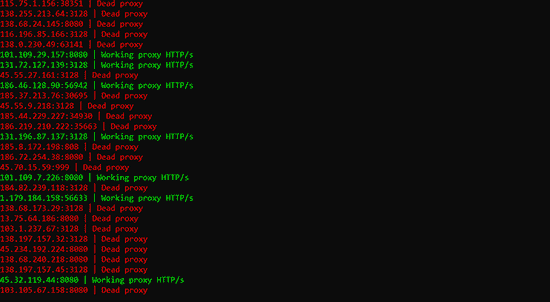 Imagine having proxies that always work
You want proxies that almost always work are very fast and never die. You also want the proxies to be sold at a reasonable price and don't want to break the bank on buying good proxies.
ProxyScrape premium offers exactly this
ProxyScrape premium gives you up to 20 000 HTTP and Socks5 datacenter proxies that work around the clock. We monitor our proxies 24/7 to make sure you get the best proxies possible. The subscription includes 20GB bandwidth a month; more bandwidth can be bought as an addition to your account. With our premium proxies, you are sure to get the best possible results.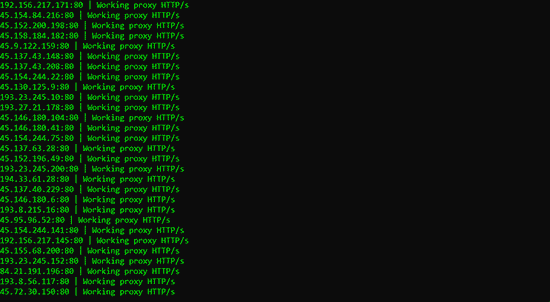 Its been an adventure with ProxyScrape. It has satisfied me since the day I started using it. Firstly the speed is very good and at this price its an excellent service. I will recommend everyone to try premium!

ProxyScrape premium is definitely worth it. The proxies have a stable CPM and are very fast. It is affordable, and I use only ProxyScrape as my private proxies supplier.

I am enjoying the use of the premium proxies, the proxies are always active and work very good. Also, the price of bandwidth is amazing. I am grateful to use this service.

When I was looking for proxies, I could never find a source I could trust. I searched and searched and got nothing that was worth my time. One day I was searching, and I found out about ProxyScrape. That day was amazing. Whenever I need proxies, I head straight to ProxyScrape. After a little while, I decided to buy premium, and that was a great buy. It gave the best possible proxies for the money, and I was delighted. You can't go wrong with ProxyScrape.
ProxyScrape premium includes much more than amazing proxies:
3000 concurrent threads on the premium proxies
Whitelist up to 3 IPs on your premium proxies
The free proxy list is checked every minute instead of every 5 minutes
Download our full database of free proxies
Select what organization or ASN the proxy must be located at
Proxy score: download only the best proxies, the proxy score is calculated with the timeout, average timeout, anonymity, and uptime.
Select the minimum proxy uptime: reliable proxies with a specific or minimum uptime
Select the maximum proxy age: fresh, recent proxies
Select proxies with a specific port
Option to download proxies and all its data in a JSON format
Check 500 proxies at once on the online proxy checker
50 000 daily API requests
Don't miss out on this amazing opportunity
Put your key in the textbox below
Serial key is applied, you can now use all premium features.
Logout
Premium proxies
Change your whitelisted IP for the premium proxies here:

The IP(s) above should be the public IPv4 of your computer or server that will be connecting to our proxies.
Bandwidth usage past 30 days:
Change bandwidth limit: GB monthly bandwidth
Download premium proxies:
Free proxy list premium features:
Proxies updated every minute
Select the minimum proxy uptime: reliable proxies with a specific or minimum up time
Select the maximum proxy age: fresh recent proxies
Select the proxy status: download all new & old proxies from our database
Select proxies with a specific port
Visit the free proxy list
Online proxy checker premium features:
Check 500 proxies at once instead of 100
Visit the online proxy checker
API Premium features:
Everything from the free proxy list
50 000 daily API requests
Download proxies in json format
Visit API documentation